So, sometime around March of this year I decided it's time to give my old O+ phone a rest because of the following reasons:
The phone's internal memory - 4gb, is not enough for the games I play.
I usually change phones every 3 years.
I initially wanted to purchase this unit from Cherry Mobile, however, it was no longer available at their SM Megamall branch. Same goes for my second choice model. One of my team mates at work recommended that I either go with an ASUS Zenfone or a Lenovo unit. So, I went to Wellcom and checked whatever units they have available.
Two sales persons tried to sell me phones. If I weren't so set in getting an Android phone, I would have caved in and purchased a Nokia Lumia. Yes, the sales man is THAT good. It's just unfortunate that the sales lady doesn't know a single thing about the product she was selling. So I just asked if I can see the item description card they have propped up next to the models so I could compare. I really felt bad for the salesman because he really exerted a lot of effort in selling the Lumia to me. It's just that I've heard the horror stories about Windows phones.
That, and think about my level on the Android games I'm playing. Heh. Priorities.
So. I got myself a Lenovo A536. Specs are:
Comes with Android KitKat
Dual camera
Front Facing camera is 5 MP
Display is 480 x 854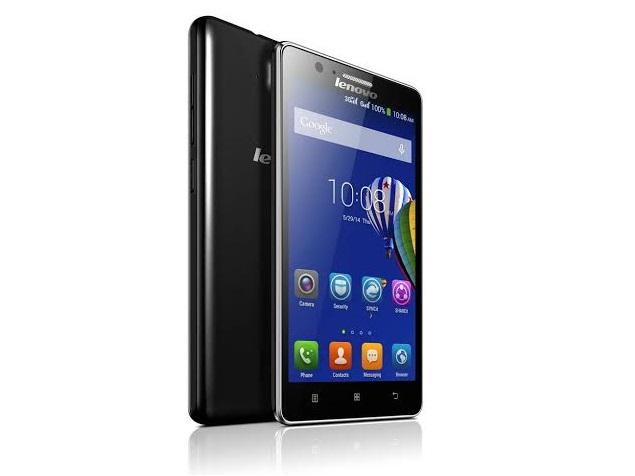 Image not mine.
What I like about the phone is:
The price. Since I graduated from university and started earning my own money, I realized that paying premium price for gadgets is sometimes not worth it. Their value depreciates over time. I usually spend no more than Php5,000.00 for a phone. This one was a bit over my budget, around Php5,700.00.
Fast browsing. Fast uploading. Fast download. Fast updating. Everything seems faster on this unit compared to my previous phone.
Opening multiple apps at the same time does not slow it down.
I'm not really picky about my phones, as long as I could play my games, text, call, browse and play music, I'm good with that.

By the time I finish writing this entry, I've already had the phone for about 6 months now. I've only had one issue and it's the alarm clock which would not go off on the assigned hour. Cost me a few days of coming in late to work. And cab money. As of writing, I've had to do a factory reset for god knows how many times already.

But aside from that, I love it.